The Top Supplier of Polycarbonate Light Diffuser Granules
The quality of polycarbonate light diffuser PC granules to be used for industrial applications matters a lot for the quality of produced products. To be assured of getting the quality best Pc granule bulb, PC diffuser LED for tube-light, downlighter, bulbs, automotive interior lighting, and others, you need to deal with the best supplier of top brands. KSC (Kapoor Sales Corporation) & HOP (House of Plastics) are prominent authorised distributors and suppliers of PC granule bulb, PC diffuser LED, and other grades having adequate facilities to meet the diverse demands of manufacturers.
PC LED diffuser, a compounded granule, offers many competitive advantages over the conventional usage of conventional plastic products in terms of cost, ease of manufacturing, product finish, and product performance. The exceptional properties suitable for injection moulding, extrusion, blow moulding, color stability, optical clarity, thermal resistance, etc. make polycarbonate light diffuser granules a preferred choice to manufacture a range of products.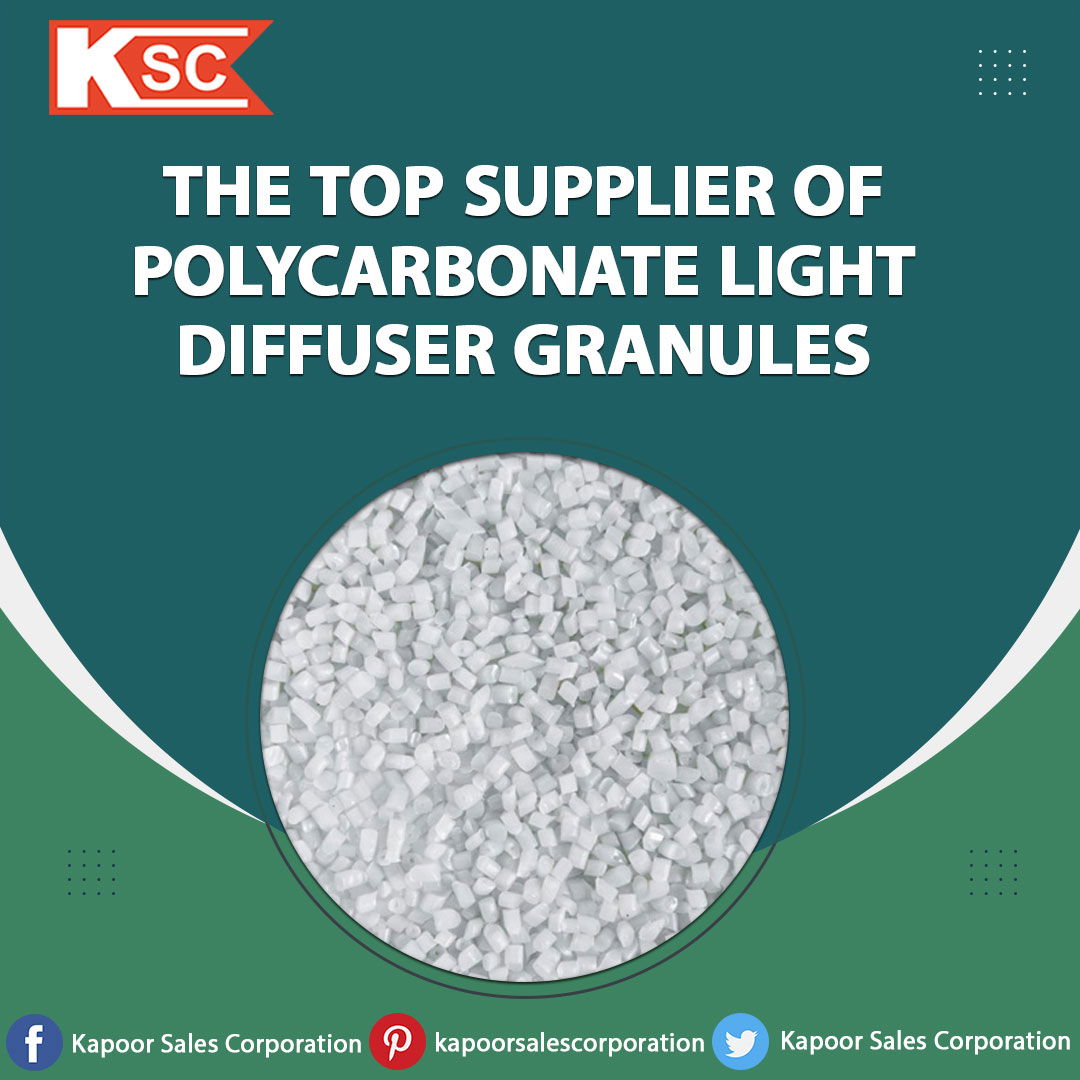 Which is the best brand of PC base/batten and diffuser granules?
You can rely on LOTTE INFINO™ PC base/batten and diffuser granules to get premium quality at a justified cost. Virgin grade PC base/batten and diffuser granules are available in bags of 25 kgs. Color choices for you are white (opaque) and diffusion white(translucent).
Over decades since 1969, KSC and HOP continuously expanded its stocking capabilities with a commitment to serve its customers in the best manner by providing application-ready light diffuser pc granules including SE1080H/FW9891, SA1220M/FW9891, SA1100/FW9891, SA1100/W97083, FD1112L/D72001 FD1112L/D72001, FD1122/D90002, and others. The company provides excellent online support also to help the first-time users switch their choice to light diffuser pc granules.